Welcome to Year 6!
Welcome to the Year Six Homepage!  Below you will find information on the Year Six curriculum, fun games to strengthen understanding and updates relating to Year Six.
Our projects for the summer term will be split in two.  For the first half-term we will continue to focus on our topic 'From Nazi to NASA' before moving in the second half-term to our topic 'H2wOah'.
Literacy, Language and Communication
Our main book this term will be 'Grandpa's Great Escape'.  We will cover this book through a series of fun activities and genres such as newspapers and diaries.    We will also be going onto an intergalactic adventure to discover mysterious and unusual creatures from different planets beyond our galaxy and writing our own non-chronological reports based on these.  The children read in weekly guided reading sessions and it is recommended that children read for a minimum of 10 minutes each night at home.  The children regularly practise their comprehension skills within lessons and to further enhance these skills, comprehension tasks will be set as homework.
'Jack's Grandpa…
…wears his slippers to the supermarket
…serves up Spam à la Custard for dinner
…and often doesn't remember Jack's name
But he can still take to the skies in a speeding Spitfire and save the day…
An exquisite portrait of the bond between a small boy and his beloved Grandpa – this book takes readers on an incredible journey with Spitfires over London and Great Escapes through the city in a high octane adventure full of comedy and heart.'
Follow this link to play a game related to the key features of newspapers:
http://www.bbc.co.uk/bitesize/ks2/english/writing/newspapers/play/
Presently, our main book for the second half-term is undecided, though these are likely to focus around texts based on Atlantis and 'The Watertower'.
'Nobody in Preston could remember when the watertower was built, or who had built it, but there it stood on Shooter's Hill — its iron legs rusted, its egg-shaped tank warped and leaking — casting a long dark shadow across the valley, across Preston itself.'
In Welsh the children will be following our Nazi to Nasa theme and be learning and applying language related to planets and travel.
Mathematics and Numeracy
This term will focus on embedding numerous skills and further extending these into the Year Six levels.  In the summer term, the focus for the children's maths will be on application, particularly to project-based activities, such as designing a pier for Cardiff Bay by using budgeting, measuring and number skills.  We will also begin to explore algebra.
Science and Technology
In Science and Technology the children will be focusing on space.  They will be investigating how different sized craters and volcanoes are formed and using UV beads to find the best material to make an astronaut helmet's visor from.  We will be working alongside Space Ambassador, Emma Wride throughout our project to help bring things to life.
Check out this game on the BBC website:
http://www.bbc.co.uk/bitesize/ks2/science/physical_processes/earth_sun_moon/play/
In the second half-term, our science will switch to a focus on water, where we will explore the water cycle, animal adaptions and food webs and chains alongside other areas.
Project
Our project topic this half-term is 'From Nazi to Nasa'.  This will be covered in our afternoon subjects, including geography, history, music and art.  We will be looking at the home front during WWII and the impact of the Blitz, rationing and evacuation on the people of Britain.  We will then move onto the space race!  Where we will look at the history of space and where would be best to buy a plot of land beyond Earth.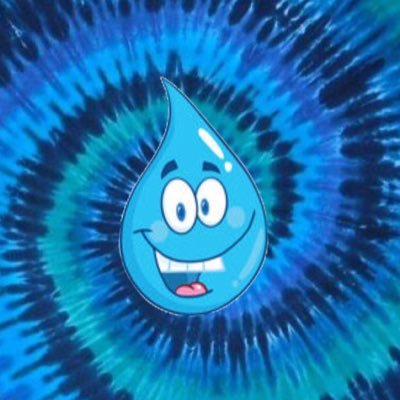 From the second half of summer term, we will be working on the project 'H2wOah'.  As part of this project, we will be gathering curriculum ideas from the children and using these to inform planning for the summer term, so this area will be updated following such activities.  Some of our activities will be linked to designing a pier for Cardiff Bay.
PE and Games
 Our games sessions take place on a Thursday afternoon and a Friday morning.  Our sessions will be a mixture of outdoor games, such as team, strategy games, such as capture the flag; stamina training, such as circuits; creative, indoor activities, such as dance; and competitive games, such as football and hockey.   It is important that children wear appropriate kit for PE and games sessions, particularly in the winter months.  Children should have in their kit a white polo top/t-shirt, black shorts/jogging bottoms, black sweat/hoodie/jumper and trainers.  Black leggings and netball skirts are also permitted.  Jewelry must be removed for PE and games lessons.  If children do not have the appropriate kit, they will be unable to participate in lessons due to health and safety.  It is particularly important that children have warm kit for the winter sessions.
 HOMEWORK
Homework will be set weekly on a Friday and covered in class the following Friday.  Homework will usually alternate between maths and literacy with occasional project based tasks set.  From time to time, online homework will be set, such as on Google Classroom.  Spellings will also be set on a Friday and tested the following Friday.
If ever you have any questions, please do not hesitate to contact us.